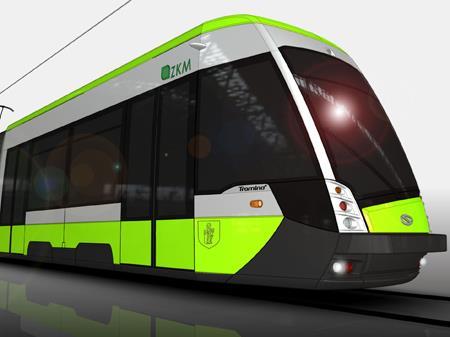 The city of Olsztyn has selected a Progreg-led consortium to finish design work on its planned tram line and gain building permits following the termination of FCC Construcción's contract (RG 9.13 p15). The work must be completed within 20 weeks of the signing of the 7·5m złoty contract.
A declaration of public utility has been issued for a 3·7 km extension of Paris tram line T7 to Juvisy-sur-Orge which is proposed for opening in 2018.
Lódz transport operator MPK is rebuilding a Type M8C tram to give a 25% low-floor layout, with a view to modifying all 18 of its M8C cars. As part of a wider refurbishment, this is expected to increase the vehicles' operational life by 15 years.
China's National Development & Reform Commission has approved Ningbo's metro plan for 2013-20, which would add 100·1 km to lines 1 and 2 which are currently under construction. Included in the plan are Line 2 Phase 2, Phases 1 and 2 of Line 3, Line 4 and Phase 1 of Line 5.
The European Investment Bank announced on December 12 that it has granted the Government of Andalucía the second instalment of a €260m loan for the construction of the Granada metro. The instalment is worth €130m.
Société du Grand Paris has approved a funding contribution of €762m for the extension of RATP's metro Line 14.