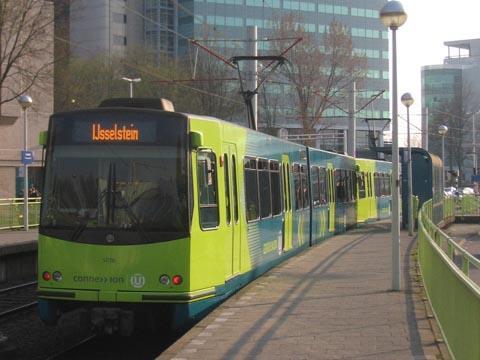 NETHERLANDS: Utrecht regional transport authority BRU has confirmed that Qbuzz is to take over the operation of the sneltram light rail line linking the city with the satellite towns of Nieuwegein and IJsselstein, as well as local bus services. The company will replace existing operator Connexxion in December 2013, with the concession running for 10 years.
The concession will also cover the operation of the city's 7·5 km Uithof Line light rail route which is scheduled to open in 2018. This will run from Utrecht Centraal station to the university campus at De Uithof, with up to 16 trams/h replacing existing bus services. On October 1 Movares was appointed to undertake final design of the new line, although civil engineering contractor KWS had already started enabling works along the alignment during September.
With superstructure construction, tracklaying and overhead line installation due to start in 2014, BRU is expected to call tenders next year for new trams to operate the line. Test running on the Uithof Line is planned for early 2017.