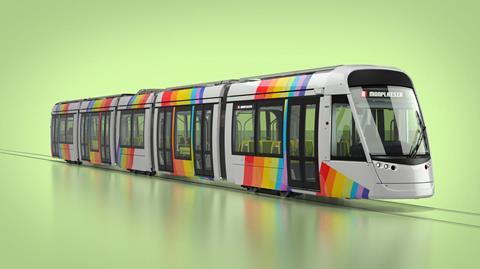 FRANCE: Angers Loire Metropole has ordered 20 Citadis trams from Alstom to operate on the second route of the city's tram network, which is due to open in the early 2020s.
The order announced on December 10 is worth €55m. Deliveries are due to be completed by the end of 2021 and the trams would augment Angers' existing fleet of 17 Citadis vehicles that Alstom supplied for the city's first route, which opened in 2011.
The 33 m long vehicles will have six double doors per side and capacity for 210 passengers. They will be equipped with LED lighting, a passenger information system, air-conditioning, CCTV and Alstom's APS ground-level power supply for catenary-free operation.
Alstom is to assemble the trams in La Rochelle, with components from its other factories in France.