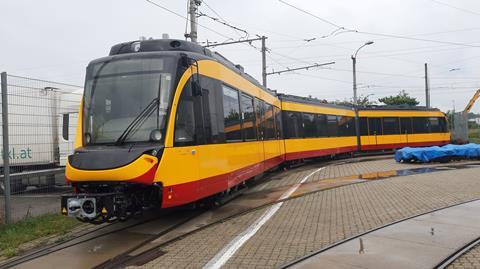 GERMANY: Bombardier Transportation has delivered the first two of 20 Flexity tram-trains which Karlsruhe area operator Albtal-Verkehrs-Gesellschaft ordered in December 2018.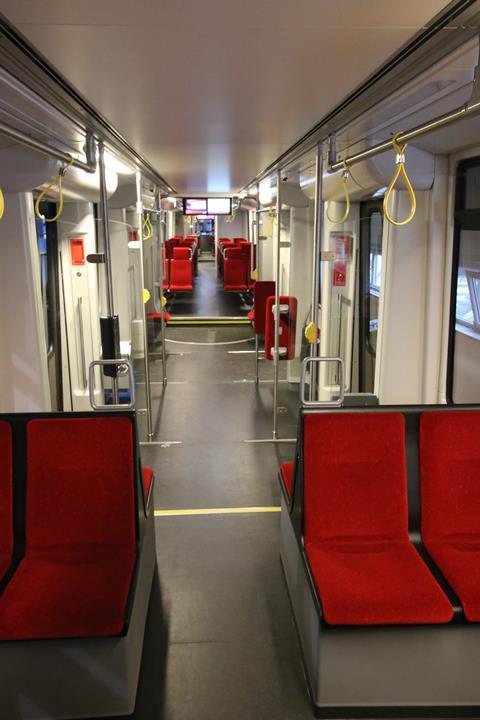 The €87m order was the second option that AVG had exercised within a framework agreement signed in 2009 covering the supply of up to 75 vehicles, with an initial firm order for 30 being followed in 2016 by an order for 12 more.
'Since the new vehicles differ only slightly in technical terms from the proven trams already in service, I expect the authorisation process to be completed quickly', said Dirk Wunderlich, the supplier's Head of Business Unit for German Cities, when the tram arrived from Bombardier Transportation's Wien factory on August 7.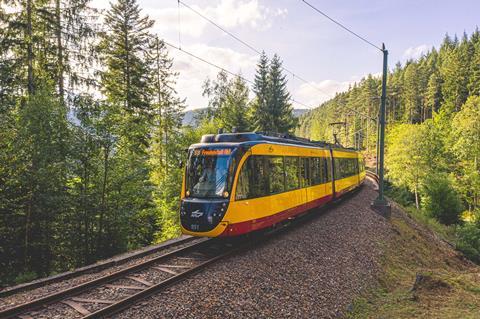 The 37 m long LRVs have a capacity of 244 passengers, including 93 seated, and up to three can be coupled together to increase capacity at peak times.
'With the new vehicles, we are continuing to modernise our fleet while increasing passenger capacity', said AVG Technical Director Ascan Egerer. 'In addition, the new light rail vehicles will enable us to offer our passengers the best possible comfort and high-quality standards, making public transit a more attractive option.'