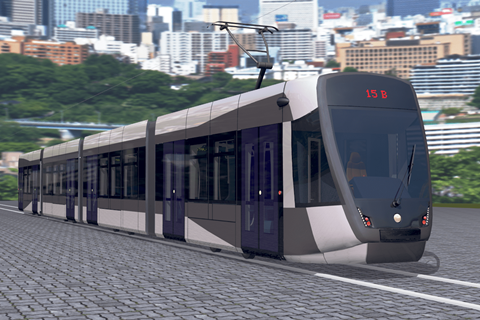 ROMANIA: A €200m EU-backed contract for a partnership of Astra Vagoane Călători and CRRC Qingdao Sifang to supply 100 trams was signed by Mayor of București Nicușor Dan on May 11.
The first of the trams is scheduled to be delivered in August 2022, with the rest to follow at a rate of four per month. They will be used on routes 1, 10, 21, 25, 32, 40, 41 and 55.
The fully low-floor Imperio trams will be 36 m long, with 56 seats and a total capacity of 322 passengers. There will be two priority seats, ramps for wheelchair access and provision for carrying bicycles.
Features will include air-conditioning, CCTV, wi-fi and an audiovisual passenger information system.
Tenders were initially called in December 2018. Turkish company Durmazlar was named preferred bidder in December 2019, but the losing bidder submitted a complaint to the Court of Appeal. The court ruled in favour of the appeal in July 2020, and Astra Vagoane Călători and CRRC Qingdao Sifang were named the winners of the contract in September.