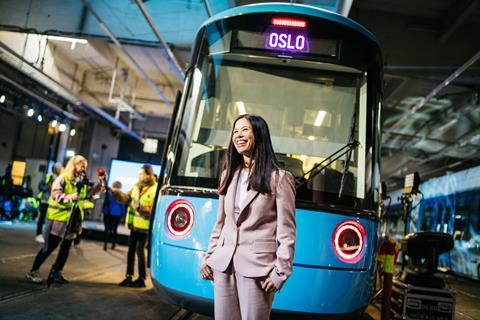 NORWAY: The first of 87 CAF trams for Oslo operator Sporveien was unveiled at the Grefsen depot on October 12.
Testing is expected to start shortly, ahead of entry into passenger service in 2021.
The €200m order placed in June 2018 covers 87 Urbos 100 trams to be delivered in 2020-24 with options for 60 more.
Designated SL18 in Oslo, the trams are 34·16 m long, 2 650 mm wide and have a capacity of 220 passengers.