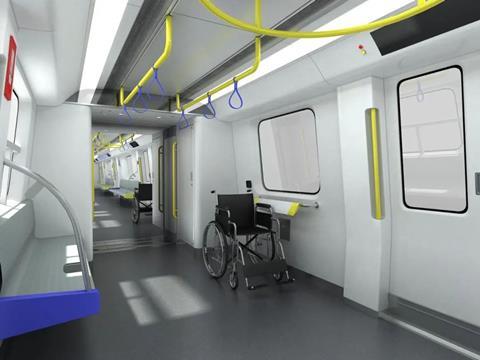 UKRAINE: Chinese manufacturer CRRC Tangshan has been selected as the winner of a contract to supply eight five-car trainsets for the Kharkiv metro.
Scheduled for delivery in 2022, the trains will be 96·7 m long and 2 700 mm wide with a maximum speed of 80 km/h.
The €45m deal announced on May 27 includes the provision of spare parts, tools and support services.
Tenders were called in June 2019 and bids submitted in October. Announcement of the winning bidder had been scheduled for February 10, but was twice delayed as a result of the coronavirus pandemic.
The order is being funded by the government, which has signed loan agreements with the European Bank for Reconstruction & Development and the European Investment Bank. The loans will help to finance a €382m project to extend metro Line 3 south by 3·47 km adding new stations at Derzhavinska and Odeska, along with construction of another depot and the acquisition of new rolling stock.
Ukrainian rolling stock supplier KVSZ had also bid for the train contract, and expressed displeasure at the outcome. KVSZ said the difference in the tender price had only been 1%, well within EIB's permitted limits on paying extra to give preference to domestic suppliers. It believed that its trains would offer a significantly lower whole-life cost than those from its Chinese competitor.