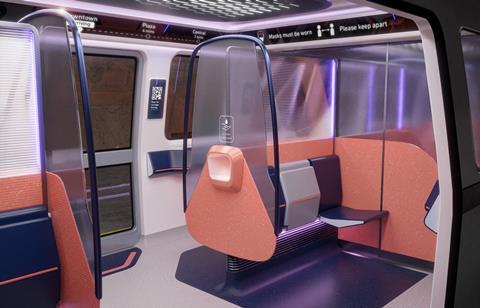 INTERNATIONAL: Design company Tangerine has developed a concept for a 'post-Covid' metro train, designed to help operators plan for future pandemics by enabling them to readily adapt the interior to minimise the risk of transmission during local outbreaks.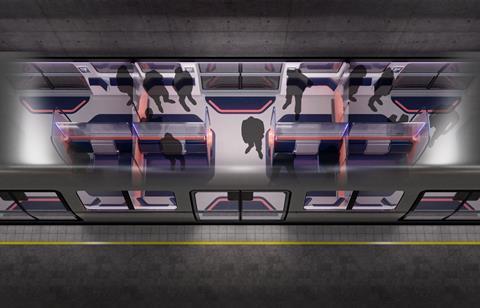 The 'Metamorphosis' concept has an adaptable interior which could be optimised for high passenger occupancy during normal times, and then quickly switched to support social distancing and changed behaviour when required.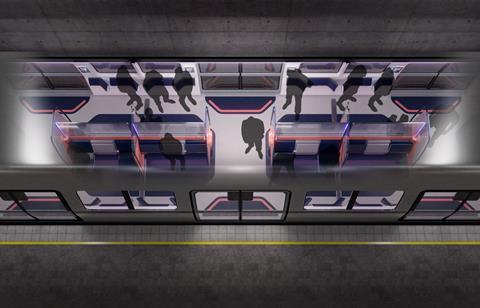 This includes slidable screens that can be deployed during pandemics to divide the interior space into smaller zones, and flexible seating which angles the passengers away from each other to increase privacy and minimise the potential for cross-contamination.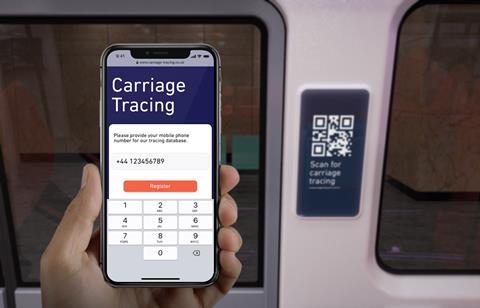 Other features are a localised air filtration system providing a constant change of air, a touchless hand sanitation point in the vestibule and QR codes to support a 'track and trace' system.
Traffic light style illumination around the doors would aid safe and socially distanced boarding and alighting.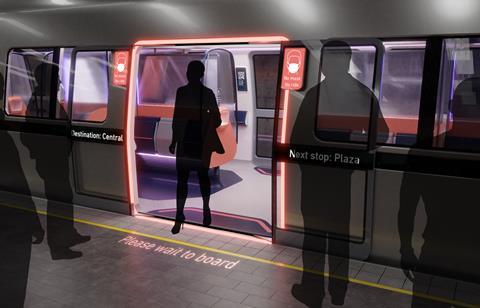 'Metamorphosis is an inspiring and achievable vision of a new type of adaptable metro train that suits a wider range of user, operational and service requirements for times of high and low demand on passenger rail services', said Martin Darbyshire, founder and CEO of Tangerine.
'This design goes beyond quick fixes in response to Covid-19 that would be unsuitable once the risk of the virus subsides, to instead use the opportunity to propose a better metro train that can increase capacity as well as minimise the future risk of disruption due to new novel viruses.'