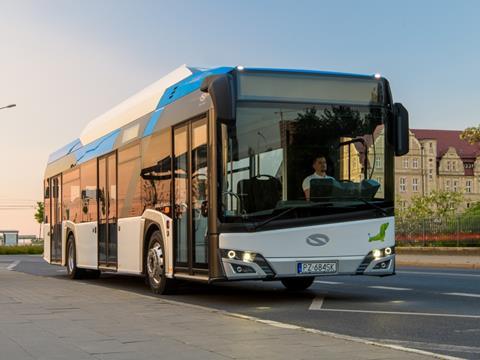 GERMANY: Local operators Regionalverkehr Köln and Wuppertaler Stadtwerkehas have jointly ordered 25 Urbino 12 hydrogen-powered buses from Solaris for delivery from 2021.
The 25 vehicles will cost €650 000 each. Wuppertal will use 10, with the other 15 serving Köln.
The buses will be equipped with a 60 kW fuel cell and battery, driving powering two 125 kW electric motors. According to Solaris the Urbino 12 has a range of up to 350 km.
The buses have been purchased with support from the European Union's Joint Initiative for Hydrogen Vehicles Across Europe programme, which seeks to deploy 152 fuel cell buses and associated refuelling infrastructure.