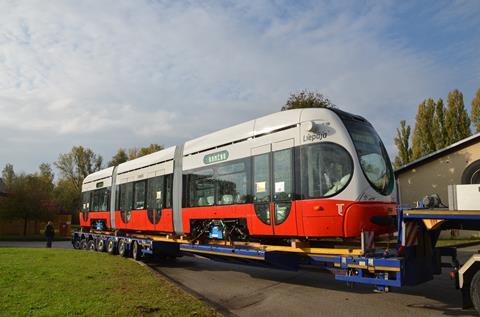 LATVIA: The first of 12 trams ordered for the city of Liepāja was unveiled at Croatian manufacturer Končar Električnih Vozila's factory on October 25.
It was then transported to Zagreb's Ljubljanica tram depot for testing.
Liepāja ordered six trams from Končar in November 2018, and a further six in August 2020, taking the total value of the orders to €17·6m.
The trams are to be fitted with batteries enabling them to run for up to 500 m at low speed without external power, allowing them to reach a stop in the event of a power outage.