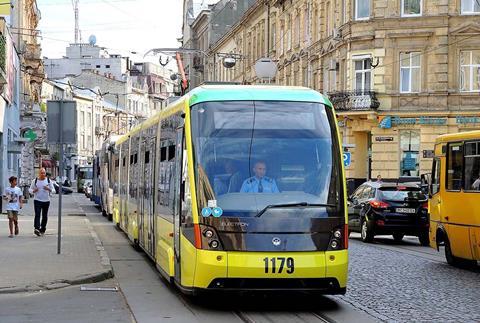 UKRAINE: Local manufacturer Electron Concern signed a contract to supply 10 low-floor trams to the city of Lviv on September 2.
This follows an international tender supported by the European Investment Bank's urban public transport programme for Ukraine.
The five-section metre-gauge trams costing €1·2m each will be 30·2 m long.