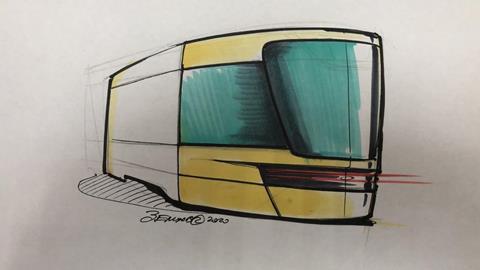 RUSSIA: PC Transport Systems has announced plans to build a narrow gauge tram, saying the 71-921 Corsair, which it expects to unveil later this year, would be the first series-produced Russian tram for 1 000 mm gauge networks since 1937.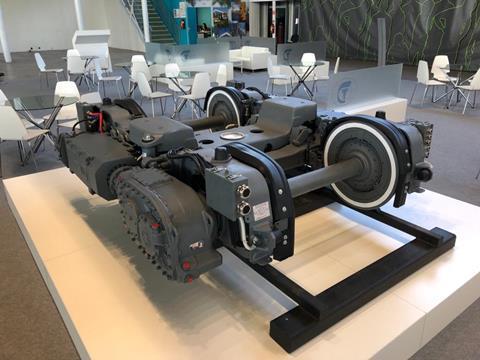 'We decided to introduce a new product that could address the issue of rolling stock upgrades in cities like Kaliningrad, Pyatigorsk and Yevpatoria', said company President Felix Vinokur on June 5, adding that the tram would draw on the best features of its broad gauge designs such as being fully low-floor. 'There is no counterpart of this product in Russia. We are creating this tram with a focus on the European market.'
The Corsair will have a body 2 300 mm to 2 400 mm wide, between 100 mm and 200 mm narrower than is standard in Russia. It will use a narrow gauge bogie which PC Transport Systems unveiled at the Electrotrans-2019 exhibition in Moscow, which features a two-stage suspension with rubber-metal elements and coil springs to help reduce rail wear. Castings above the wheels protect the underside of the vehicle from water and dirt.
Most of the interior fittings will be made of aluminium alloy, and there will be an air-conditioned cab and onboard multimedia systems, USB outlets and wi-fi.
The first tram is expected to be completed in Q3 this year. The manufacturer had hoped to unveil it at the Innoprom-2020 exhibition, however the event has been postponed until 2021.
PC Transport Systems was founded in 2013, and now offers eight tram models ranging from 17 to 35 m long, with 470 now in service across Russia. It also offers trolleybuses and electric buses.