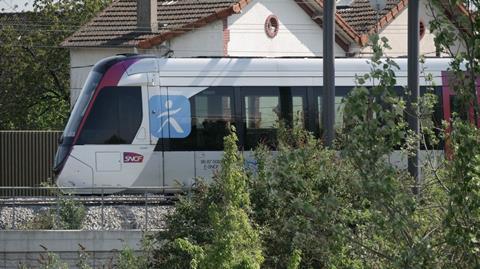 FRANCE: Alstom has been awarded a €70m firm order to supply Transilien SNCF with a further 13 Citadis Dualis tram-trains, funded by Île-de-France Mobilités.
The order announced on November 16 has been placed under a 2007 framework agreement covering up to 200 vehicles.
The latest batch includes 11 tram-trains for the existing Line T4 between Bondy, Aulnay-sous-Bois and Montfermeil Hospital, and two for the 20 km Line T12 which is expected to open in 2022. This will use the current RER Line C between Massy and Épinay-sur-Orge, and then new tram tracks between Épinay-sur-Orge and Évry.
A total of 78 Citadis Dualis LRVs are now in operation in France, with 30 in Île-de-France, 24 in use around Lyon in Auvergne-Rhône-Alpes and 24 around Nantes in Pays-de-la-Loire. Alstom's Valenciennes Petite-Forêt site is currently producing a further 23 ordered in 2018 for Paris T12 and 11 for the future T13 Express between Saint-Germain-en-Laye and Saint-Cyr.
Alstom has sold more than 200 Citadis Dualis and Regio Citadis tram-trains in Europe, with the Citadis Spirit variant for the North American market ordered by Ottawa in 2013 and Toronto in 2017.