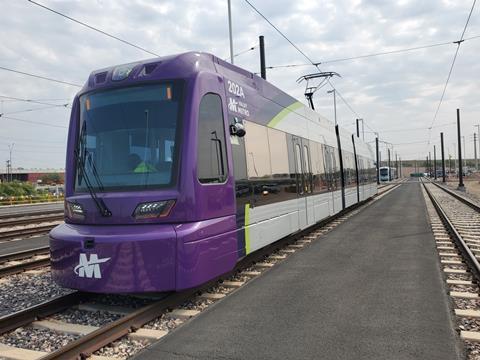 USA: Phoenix's Valley Metro has awarded Siemens Mobility a contract to supply a further 14 S700 light rail vehicles, augmenting the 11 ordered in 2017
The feet expansion is intended to support the 9 km South Central Extension/Downtown Hub extension which is scheduled to open in 2024.
'As our transit system grows, so must our fleet to accommodate new miles of service and additional riders', said Valley Metro CEO Scott Smith when the order was announced on October 1.
The S700 LRVs to be delivered from Siemens Mobility's Sacramento factory will have a spacious interior including bicycle spaces, energy-efficient LED lighting, powerful air-conditioning and condition-based monitoring to support predictive maintenance.