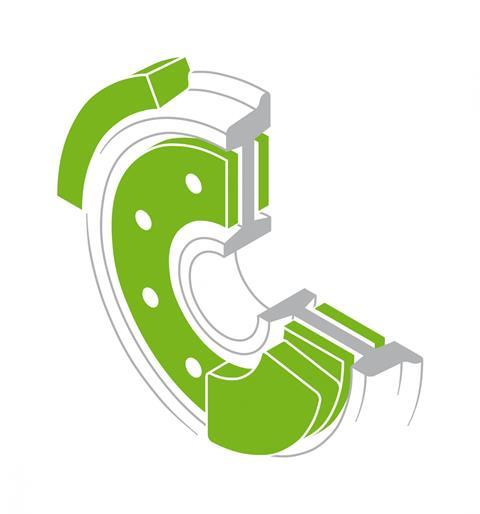 FRANCE: Paris transport operator RATP is testing Wabtec's Green Friction braking materials, which are designed to help improve the air quality in tunnels by reducing the amount of microparticles emitted.
Initial bench tests are simulating the operation of a MI09 transet operating on RER Line A, looking at braking performance as well as the size and quantity of particle emissions. The tests will assess the materials which are currently used on the trains, and evaluate the most suitable Green Friction material.
This will be followed by operational testing of new friction materials, which Wabtec anticipates could reduce particle emissions by up to 90%.
'Transit authorities around the world are looking for ways to improve air quality throughout their network and especially in their tunnels', said Lilian Leroux, President of Wabtec's Transit Business. 'One challenge is to offer a new friction material with nearly no particle emissions, while at the same time maintaining performance, durability and safety.'
RATP has a four-strand plan to improve air quality. This includes testing the use of ionising air treatment equipment at Alexandre Dumas station on metro Line 2; reducing particulate emissions at source by making greater use of electric braking and operating electro-diesel locos on maintenance trains; a €49m programme to improve tunnel ventilation; and an air quality monitoring programme.