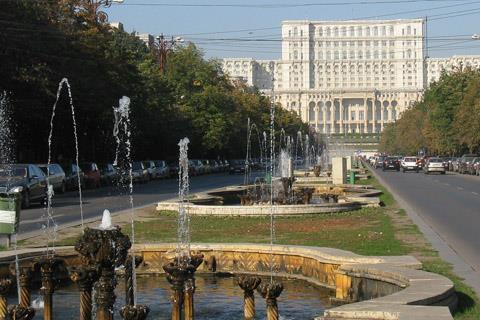 ROMANIA: A consortium of Astra Vagoane Călători and CRRC has been declared the winner of an 846m lei contract to supply 100 trams to București.
Turkish company Durmazlar had been named preferred bidder in December 2019, but the losing consortium submitted a complaint to the Court of Appeal, which ruled in its favour last month.
The tender called in December 2018 covers the delivery of 100 fully low-floor 36 m long three-section trams, with 56 seats and a total capacity of 220 passengers. They are to be equipped with air-conditioning, CCTV, wi-fi and passenger information system. The contract includes the provision of spare parts and maintenance services, as well as driver training.
The trams are scheduled to be delivered within 37 months of the contract signing, and are intended for use on routes 1, 10, 21, 25, 32, 40, 41 and 55.