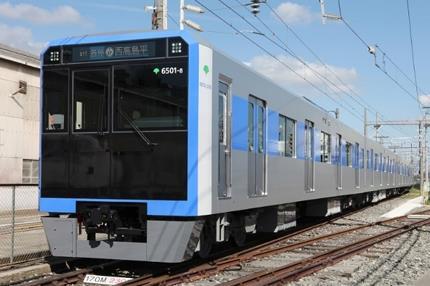 JAPAN: Tokyo Metropolitan Bureau of Transportation is to begin testing the first Series 6500 metro trainset for its Mita Line during November, ahead of the scheduled entry into passenger service in 2022.
The first new stock for the line since 2000, the 13 Series 6500 trainsets manufactured by Kinki Sharyo will have eight cars, providing an increase in capacity from the current six-car Series 6300 fleet.
The trains are designed to be more accessible for passengers with wheelchairs, pushchairs and large luggage, with wider vestibules to for smooth passenger flow at the peaks. There will be wider seats, and more hanging straps, handrails and luggage racks.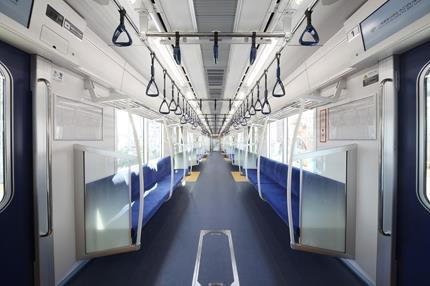 The information systems will be designed for the needs of foreign visitors as well as daily commuters, with multilingual LCD screens. Then trains will feature free wi-fi, energy-saving LED interior lighting, and CCTV to prevent 'mischief and annoying acts'.
The traction systems will use VVVF inverters with silicon carbide semiconductors, and the fleet will be the first Toei Subway trainsets to be equipped to transmit operating information to the depot to support maintenance.
From 2022, Mita Line trains are due to run through to the Meguro Line and Sotetsu's Shin Yokohama Line.