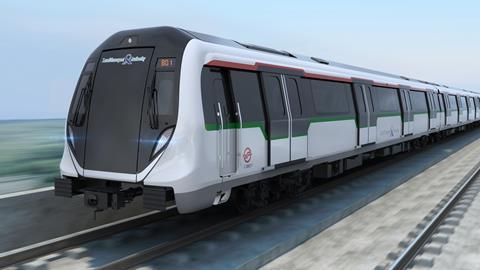 SINGAPORE: Land Transport Authority has awarded Bombardier Transportation a S$337·8m contract to supply a further 40 six-car trainsets for the North-South and East-West metro lines.
The vehicles are to be manufactured at Bombardier Transportation's site at Changchun in China, with input from countries including Sweden, the UK, France and Germany.
They are scheduled to be delivered in batches from 2024, replacing the Siemens-built second generation trainsets and Kawasaki-Nippon Sharyo third generation trainsets which are currently in service on the island's two oldest metro lines.
The order announced on September 28 is a follow on to a July 2018 contract for Bombardier Transportation to supply 66 trains to replace the Kawasaki first-generation trains that have been in use on the two lines since the opening in 1987.
Ordering a second build to the same design will enable LTA to standardise the NSEWL fleet, offering economies of scale and simplifying future maintenance.
LTA is in discussions with various public and private sector organisations to repurpose some of the current metro vehicles for education, heritage, training or recreational purposes after they have been withdrawn.