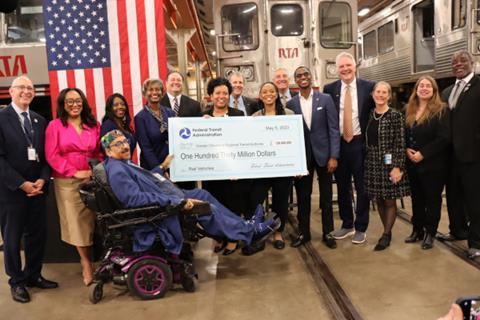 USA: Six urban and commuter rail rolling stock renewal projects have been awarded Federal Transit Administration grants totalling $703m.
Rail Vehicle Replacement Programme grants

Agency

Location

Grant

Project

Sacramento RTD

Sacramento, California

$45·1m

Purchase of 16 Siemens Mobility low-floor LRVs to replace older vehicles, taking the total order to 44 LRVs under a framework contract for up to 76

South Florida RTA

Miami, Florida

$71·7m

Towards a $179·2m programme to order locos and coaches to replace 24 rail vehicles, or 32% of the Tri Rail commuter fleet

Chicago Transit Authority

Chicago, Illinois

$200m

Purchase of up to 300 metro cars designated the 9000 Series to replace vehicles from the 1980s

Bi-State Development Agency

St Louis, Missouri

$196·3m

Siemens Mobility to supply up to 48 LRVs to replace MetroLink cars that have already exceeded their projected 25 years service lives

Greater Cleveland RTA

Cleveland, Ohio

$130m

Towards $393m purchase of 60 Siemens Mobility S200 high floor LRVs able to operate across the light rail routes and Red Line metro, eliminating the need for separate fleets

Utah Transit Authority

Salt Lake City, Utah

$60m

Purchase of 20 LRVs to replace older cars, improving reliability and safety and 'significantly' improving accessibility by reducing the need for boarding devices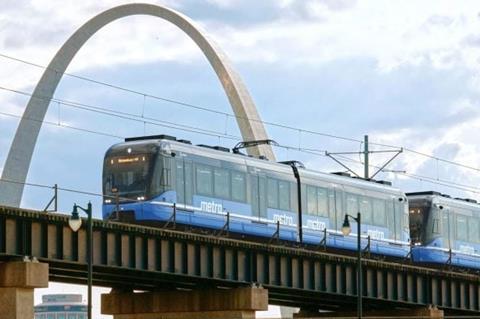 FTA received funding requests worth more than $3·5bn for the FY2022-23 grants, which are the first to be awarded under a $1·5bn Rail Vehicle Replacement Programme funded under the Bipartisan Infrastructure Law.
FTA said older vehicles contribute to delays and increased costs, and lack modern passenger information and accessibility features.
'One-third of our nation's subway and commuter rail vehicles are more than 25 years old', said FTA Administrator Nuria Fernandez on May 5. 'This programme focuses on transit agencies that lack the funding they need to address overdue railcar replacements.'