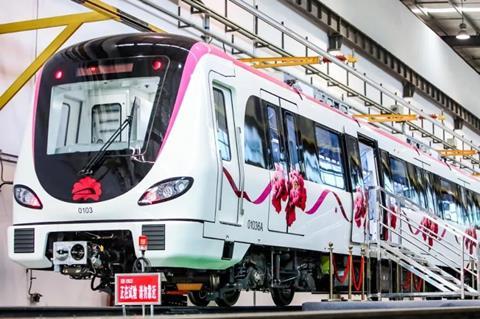 CHINA: Luoyang CRRC Rail Transit Equipment Co has unveiled the first locally-produced trainset for the future Luoyang metro Line 1. The manufacturer said the styling draws on the ancient city's culture, with elements inspired by 'blooming peonies and fluttering ribbons' demonstrating 'the inheritance of the spirit of the Silk Road'.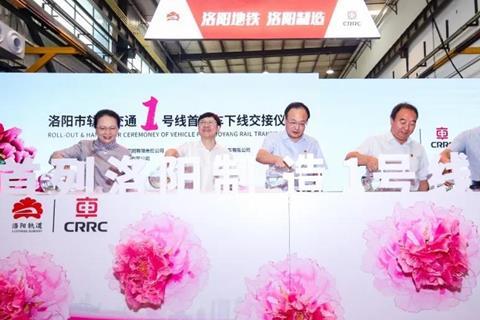 The external livery and the internal screens at the end of the seats feature native flowers, so that 'walking in the coach is like walking in a peony garden.'
The six-car 80 km/h Type B trainset offers a capacity of 1 460 passengers, increasing to 2 062 at crush loading.
Line 1 has been under construction since June 2017. It will run 22 km east-west from Yangwan to Hongshan, with 19 stations serving four major urban districts.
Construction of the 23·6 km, 15 station north-south Line 2 between Erqiao Lu and Longmen Dadao began in December 2017, and two further lines are planned.