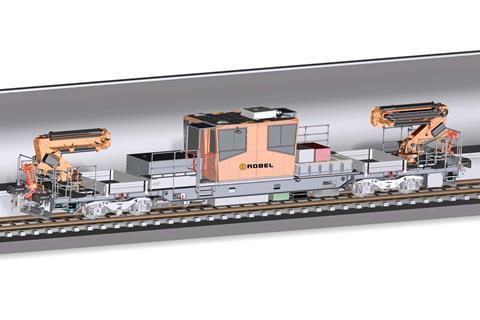 GERMANY: München municipal utility company SWM has awarded Robel Bahnbaumaschinen a contract to supply six multifunctional maintenance vehicles for the U-Bahn network by mid-2024.
Ingo Wortmann, Chairman of operator MVG, said increased service frequencies and new lines are needed to support modal shift in the city, and this creates increased infrastructure maintenance requirements.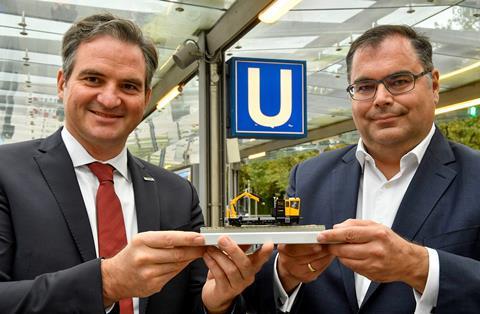 The Robel vehicles will be able to use third rail or overhead power when running to work sites, with battery power for zero-emission and low noise on-site operation and to power the crane. A diesel generator will provide power for long shifts.
The vehicles will be suitable for bidirectional working, with a crane on both vehicle ends and loading platforms on both sides.
'Acting environmentally aware has always been a big driving force for us, both at our premises and on the track', said Wolfgang R Fally, Managing Director of Robel Bahnbaumaschinen. 'I really appreciate that one of our long-standing partners, SWM, has decided in favour of our urban hybrid special vehicles and that our first electric track maintenance vehicles will be deployed not far from us.'
In April SWM ordered six two-axle trailers and two four-axle flat wagons from Robel.