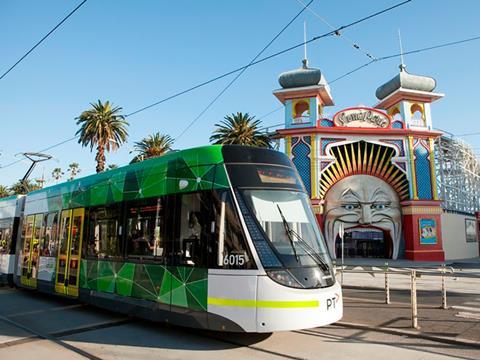 AUSTRALIA: The government of Victoria has invited suppliers to participate in a 'collaborative design process' for Melbourne's next generation of trams and trains, with workshops to be held in coming months.
The Department of Transport is working with rolling stock manufacturers on an interactive process to develop technical proposals for a potential next-generation tram. The business case will also identify and assess supporting infrastructure requirements, such as maintenance facilities.
Intended to enable the replacement of older high-floor trams, the new vehicles would be required to be fully accessible, and should have onboard energy storage to reduce the need for power supply upgrades.
The Department of Transport is also undertaking a similar process to further develop a business case for new regional trains. These would be required to be fully accessible, energy efficient and capable of carrying more passengers than the current V/Line fleet.
Final proposals would need to maximise local content and jobs, and integrate with the existing public transport infrastructure to minimise the need for expensive infrastructure enhancements.
'We're doing the vital design work needed to deliver new trains and trams that are reliable, accessible and meet the changing needs of Victorian passengers', said Minister for Public Transport Melissa Horne on September 22. 'Whether it's building more trains and trams, upgrading tracks and signals, or planning for the future, we're getting people where they want to go sooner and safer.'