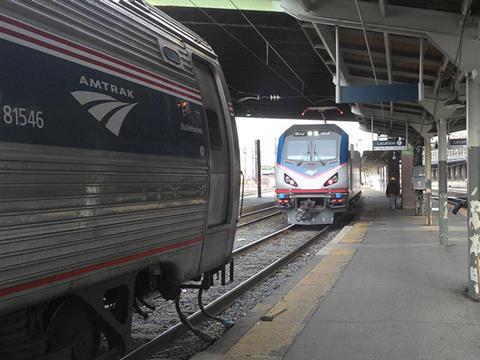 USA: The Federal Railroad Administration announced on September 8 the completion of a Tier II Draft Environmental Impact Statement for a capacity and speed enhancement programme on the 197 km corridor running south from Washington DC to Richmond, Virginia.

The railway is owned by Class I freight railroad CSX, but it is also an important passenger corridor, handling Amtrak trains to and from New York via a connection with the Northeast Corridor at Washington Union station, as well as Virginia Rail Express commuter trains.

The upgrading proposals are being developed by FRA with the Virginia Department of Rail & Public Transportation, and are provisionally costed at $5bn at estimated 2025 prices, although no funding mechanism has yet been agreed. The enhancement work is intended to:
reduce capacity constraints and improve punctuality along the route;
accommodate an agreed addition of four VRE train pairs per day;
accommodate forecast growth in CSX freight traffic, which would see the number of trains double from 21 per day in 2015 to 42 in 2045;
increase the maximum line speed on the Washington DC – Fredericksburg section from 111 km/h to 127 km/h, and to 145 km/h between Fredericksburg and Richmond;
support the addition of nine daily return passenger trains between Washington DC and Richmond, with four continuing to Hampton Roads and four to Raleigh.
FRA and DRPT have opened the draft statement from public comment for 60 days from September 8. The result of this consultation will then inform a Final EIS, which will outline the promoters' commitments to mitigate unavoidable impacts.