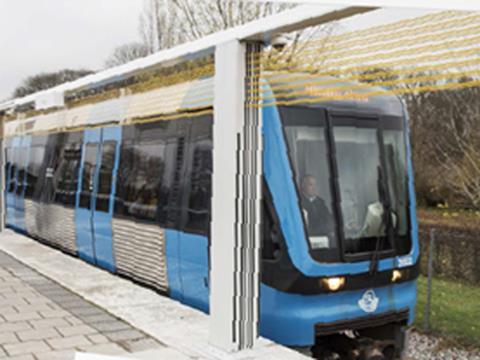 SWEDEN: South Korean firm SKD-Hitec has demonstrated a platform screen door made from wire ropes at Stockholm's Åkeshov metro station.
Rather than sliding doors, Rope Screen Door uses lightweight panels made of self-tensioned wire ropes which move down to screen the platform edge. The manufacturer says the system could be 50% cheaper than platform edge doors, can be installed in one-third of the time and needs less shielding from the weather. It can accommodate varying door positions, and the open nature of the screen allows air flow.
Prototypes have previously been installed in Japan and at Moonyang station on the Daegu metro. The system is also to be used at Osong station on the Gyeongbu high speed line in South Korea.