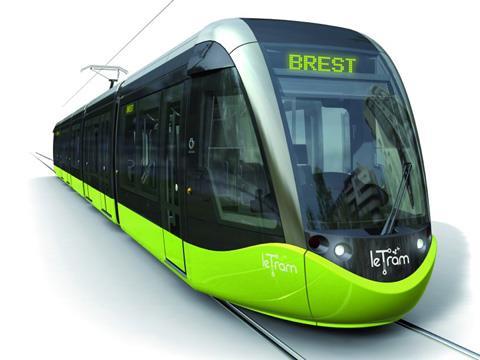 FRANCE: The cities of Brest and Dijon have jointly awarded Alstom a contract to supply 52 Citadis trams worth more than €100m.
In November last year the two cities agreed to co-operate to streamline procurement of their vehicles. Brest requires 20 trams for a 14·3 km line scheduled to open in mid-2012, while Dijon needs 32 cars for a 20 km two-line network opening in early 2013.
The trams will be 32 m long with space for more than 200 passengers. They will be designed at Alstom's Valenciennes plant and assembled at La Rochelle. The company's Tarbes site will provide traction electronics, Ornans the motors, Le Creusot the bogies and Villeurbanne the onboard electronics.
Announcing the order on September 15, Alstom said a total of 1 239 Citadis trams have now been ordered by 30 cities worldwide.