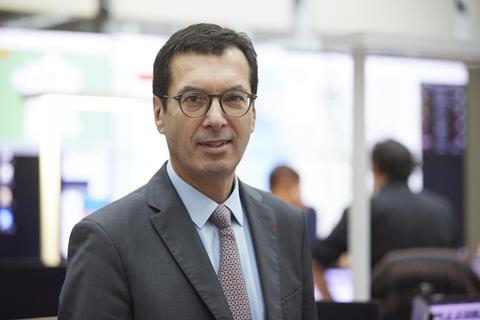 FRANCE: A new management structure for the 'unified' SNCF group was unveiled by President & CEO Jean-Pierre Farandou on January 16, following the first board meeting of the national railway group since the 2018 reforms came into effect on January 1.
The new group architecture sees a central SNCF 'parent' overseeing a 'tightly knit' structure, while its various activities become wholly-owned limited companies with devolved responsibility.
One of the changes brings the stations business Gares & Connexions, headed by Marlène Dolveck, under the remit of infrastructure manager SNCF Réseau, which is to be headed by former Infrabel CEO Luc Lallemand.
Emphasising the importance of the passenger business, and the prospect of on-rail competition from other operators, Farandou has named Christophe Fanichet as CEO of SNCF Voyageurs, and also head of SNCF's digital activities. Reporting to him will be Alain Krakovitch, heading up the inter-city business, and Sylvie Charles leading the Transilien Paris commuter network. Frank Lacroix remains responsible for TER regional services, but is also named Deputy General Manager, Territories, with responsibility for co-ordinating the devolution process. Xavier Ouin will head up the Industrial Management unit while Alexandre Viros will deal with e-Voyageurs online sales.
Emphasising the importance of 'efficient and sustainable rail freight in the fight against climate change', Farandou has given Frédéric Delorme responsibility for 'maintaining and developing' SNCF's freight activities, supported by Marie-Christine Lombard who continues as head of Geodis.
As previously announced, Patrick Jeantet has succeeded Farrandou as President of Keolis, responsible for tendered public transport and international operations.
Emphasising the role of the holding group in defining strategy and steering major projects, Farrandou has appointed former journalist Muriel Signouret as Director of the President's office. François Nogué is rejoining SNCF as Director of Human Resources, with a remit to re-stablish a social dialogue as 'one of the top priorities'. He succeeds Benjamin Raigneau, who will return to a senior operational role.