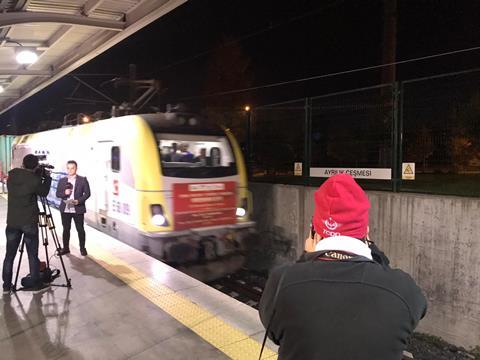 TURKEY: A freight service passed through the Marmaray tunnel under the Bosporus between Asia and Europe in Istanbul at 03.30 on the morning of November 7, carrying 42 TEU of electronic goods in transit from China to the Czech Republic.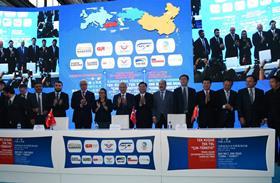 The service organised by China Railway Express had taken 12 days to travel from Xi'an, through Kazakhstan, across the Caspian Sea to Azerbaijan and then to Turkey via the Baku – Tbilisi – Kars line which was inaugurated in 2017. The route continues to the Bulgarian border at Kapikule, and on to Praha. The Turkish partner for the service is Pasifik Eurasia Lojistik.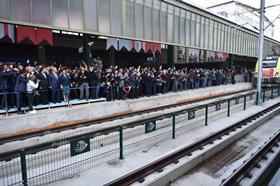 Speaking at a ceremony to mark the arrival of the service in Ankara on November 6, Turkish transport minister Cahit Turhan praised China's Belt & Road Initiative, which he said had confirmed Turkey as the central link in the 'middle corridor' of the 'iron silk road' between Beijing and Europe. This offers transit times from China of 12 days to Turkey, and 18 days to western Europe.
The Marmaray tunnel had opened for local passenger trains in October 2013. The full 76 km suburban corridor across Istanbul was launched on March 12 this year, offering the possibility of running inter-city services between the two continents.
Turkish officials have always insisted that the tunnel would be used by night time freight trains, despite reports that the overnight period would be required for line and tunnel maintenance work.