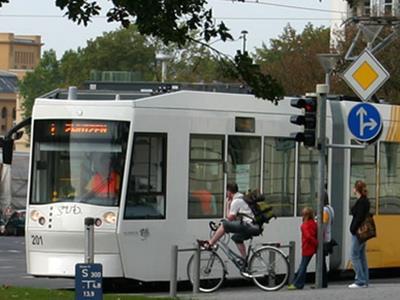 GERMANY: Following the completion of technical studies, on September 4 Mayor Viola Hahn announced the go-ahead for a planned €53m Phase 2 expansion of Gera's metre gauge tram network.
Subject to the Land of Thüringen approving funding later this year, contracts could be awarded in January 2013 for completion in 2015.
Existing tracks at Bieblach-Ost, Wiesestraße and Lusan would be modernised as part of a wider streetscape improvement programme, while a Line 4 would be created with the construction of a 3 km branch from Berufsakademie to Langenberg with four new stops.