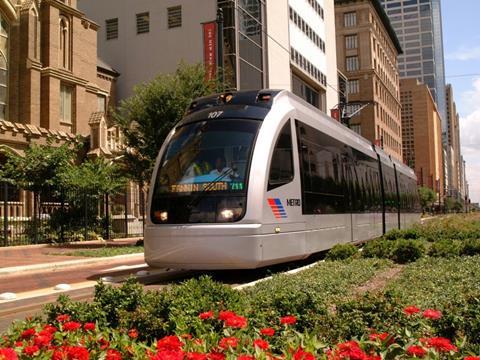 USA: Congress has approved $189m for two light rail projects in Houston, Metropolitan Transit Authority of Harris County announced on August 12. Half of the money will go towards the North/Red Line extension and the other half towards the Southeast/Purple Line.
The funding is part of the $900m Full Funding Grant Agreements signed in November 2011, of which METRO has already received $523·7m. It expects to start receiving the latest approved funds within the next month, with the remaining $187·3m to come in 2014.
The 8·5 km Red Line extension is due to open in December. The northward extension to Northline Transit Centre will add eight stops. The 10·6 km, 10-stop Southeast/Purple Line will link Main Street with Palm Centre and is due to open in 2014.