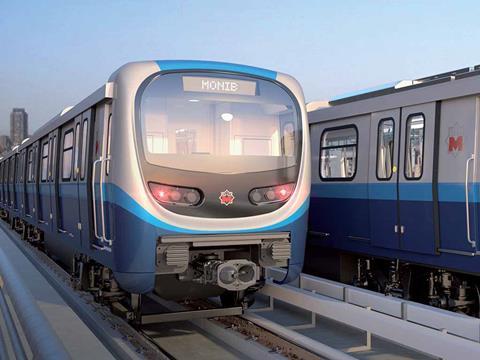 EGYPT: The Ministry of Transport signed contracts on August 6 for the supply of rolling stock and track maintenance machines to operate on Cairo metro Line 2.
Hyundai Rotem announced in January that it is to supply six eight-car trainsets with a maximum speed of 80 km/h. Deliveries are due to begin in 24 months, and the manufacturer will provide spare parts and 10 years of maintenance. Socofer is to supply two diesel-powered maintenance trains, along with spare parts and 10 years of maintenance.
The purchase is partly funded through a €100m loan from the European Bank for Reconstruction & Development. It forms part of a wider project to modernise metro lines 1 and 2, which also includes the purchase of 32 trainsets for Line 1 and the refurbishment of a further 2 existing trains.