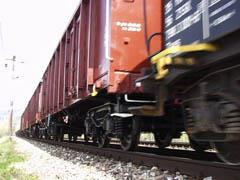 RED SEA: Ambitious proposals have been revealed for a bridge across the Bab al-Mandib, or Gate of Tears, between Djibouti and Yemen. The US$20bn Bridge of the Horns would be 28·5 km long, with three 2·7 km suspension spans, the longest in the world. It would carry four railway tracks, a six-lane road and pipelines for water and oil across the strait, which is up to 300 m deep.
Danish firm COWI has been chosen to provide engineering designs. Providing clearance to over the busy shipping route to Suez 'will mean at least 10 km of multi-span suspension bridge', according to Head of Major Bridges Henrik Andersen. 'The concrete pylons will have to be supported up to depths of 300 m and at the same time tower 400 m over the water's surface to support the ultra-long span suspension bridge. Each pylon will be 700 m. It will be enormous.'
The scheme is promoted by Al Noor Holding Investment, a UAE-based firm owned by Sheikh Dr Tarek Awad Mohammed bin Laden. Memoranda of Understanding have been signed with the two governments, and Djibouti's Prime Minister Dileita Mohamed Dileita attended the formal launch of the scheme in July. A 12-year constuction timescale is envisaged, although the legal framework and funding are still to be finalised.
The bridge is part of a US$200bn vision to create a new city at each side of the strait. Each city will have ports, power stations and transport hubs.
Links to the outside world would be required, and a rail link through Yemen to Dubai is proposed, as well as connections to Addis Abeba.