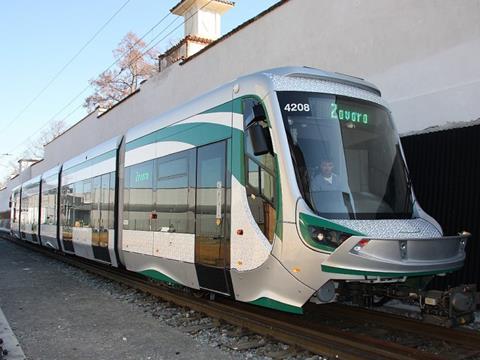 CZECH REPUBLIC: Škoda Transportation has launched a tram capable of catenary-free operation. Following certification in January, the tram has been on test at Škoda's Plzeň factory since February.
The battery technology, branded Catfree, enables the tram to cover up to 3 km at an average speed of 30 km/h without drawing power through its pantograph. It is being tested on a tram from the manufacturer's 28T family.
'Catenary-free tram operation is nothing new for Skoda, as we have already supplied battery powered trams, for depot operations, to USA, Italy, Poland, Latvia and Czech Republic, among others, since 2006', said Škoda Transportation Senior Vice-president Zal Shahbaz.