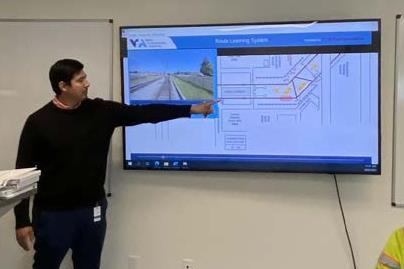 USA: Santa Clara Valley Transportation Authority has begun using PTSI Transportation's Route Learning System software suite to train light rail drivers in San Jose.
Suitable for both classroom and home use, the Route Learning System provides detailed route maps and track diagrams synchronised with an annotated driver's eye view video, and narration to simulate a trip along a line with an instructor in the cab.
The system is also in use on NJ Transit's Newark Light Rail and Hudson-Bergen Light Rail lines and on the MTA Staten Island Railway. The map element is also used by freight operators Belt Railway Co of Chicago and New York & Atlantic Railway in Long Island.
PTSI is currently supplying a full system to the Indiana Harbor Belt Railway, where it will be used to teach train crews about interchange operations and the physical characteristics of the network.