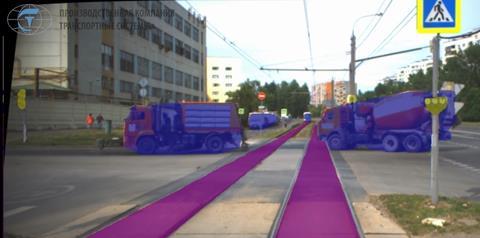 CHINA: A contract has been awarded for the development of a control system which is intended to pave the way for trials of autonomous tram operation in Shanghai.
A consortium of the Shanghai Fuxin Intelligent Transportation Solutions Corp subsidiary of China Railway Electrification Bureau Group and Moscow-based autonomous driving specialist Cognitive Pilot is to develop the AI-based 'computer vision system' for trams.
Initially this will take the form of an advanced driver advisory system, but the partners expect that this will be followed by an attended ATO mode.
The project builds on work which Cognitive Pilot has been doing since 2019 to automate trams in Moscow, where it has partnered with vehicle manufacturer PC Transport Systems. This has led to the development of an autonomous driving tool which detects trams and other road vehicles, traffic lights, pedestrians, tram and bus stops, pointwork and other objects or obstacles.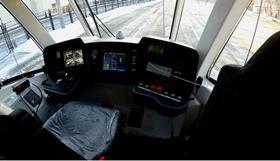 Preliminary tests have shown that a tram can stop before obstacles, maintain a safe distance from vehicles ahead and accelerate and brake in line with permitted parameters. The completion of the trials, including autonomous operation, is planned for 2021-22.
Meanwhile, FITSCO and Cognitive Pilot are to work together on R&D, testing and commercialisation stages of the control system ahead of deployment in Shanghai.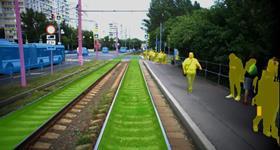 'The new technology will reduce the number of transport accidents in the city and will minimise their dependence on the human factor', says FITSCO Chief Executive Jack Wu. 'We expect that with the successful implementation of our joint project, we will continue increasing the AI level of the tram autopilot and in the near future we will demonstrate its fully autonomous prototype.'
'The result of the project's first stages will be the development of AI-based advanced driver assistance system', explains Olga Uskova, CEO of Cognitive Pilot. 'During all the upcoming tests, the tram operator will still be in the cab, but will act as a safety controller.'