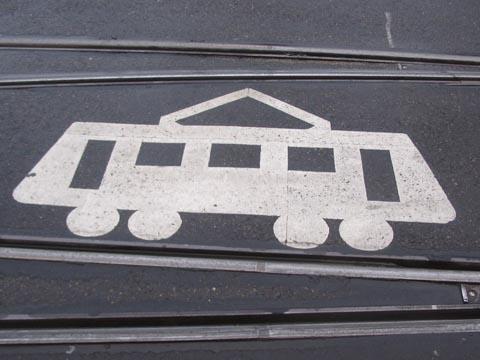 UK: Light rail is returning to the agenda in England, following a period when national policy has favoured bus-based projects. Contracts are expected to be signed this month for a major revitalisation of Britain's only traditional tramway, agreement has been reached to revive Manchester's 'Big Bang', and new vehicles are being sought for existing networks.
On May 6 Blackpool council selected preferred bidders for contracts to modernise the resort's 18 km tramway. Modern vehicles, track upgrading and limited-stop services will provide a faster service to attract passengers.
Bombardier is to supply 16 Flexity 2 low-floor trams to operate alongside the current vintage fleet. The first will be delivered in May 2011, entering service by Easter 2012. Council Project Manager Paul Grocott said the emphasis has been on obtaining a standard European product, with the successful aim of increasing the number of competing bidders to keep costs down.
BAM Nuttall is preferred bidder for the replacement of 8 km of track, while Volker Fitzpatrick will build a £20m depot on a seafront site at Starr Gate.
Meanwhile, the Phase 3B expansion plans for Manchester's Metrolink light rail network are set to be submitted to the government after a £1·4bn funding package was agreed by the 10 boroughs in Greater Manchester. A referendum last December had rejected a planned £3bn package linked to the imposition of a road congestion charge (RG 1.09 p13), but the local authorities now plan to borrow against small long-term local tax increases to fund the work, with transport grants to the boroughs from the government to be 'sliced' with 40% reserved for the programme.
Midland Metro is seeking new vehicles to increase capacity, allow for network extensions and replace the existing fleet of 16 AnsaldoBreda cars. Tram-train operations are planned on disused freight-only rail routes between Wednesbury, Dudley and Stourbridge, while a 3·2 km extension in central Birmingham will improve access to New Street station and help raise the public profile of the light rail system.
Procurement has also begun of additional cars for Sheffield Supertram.