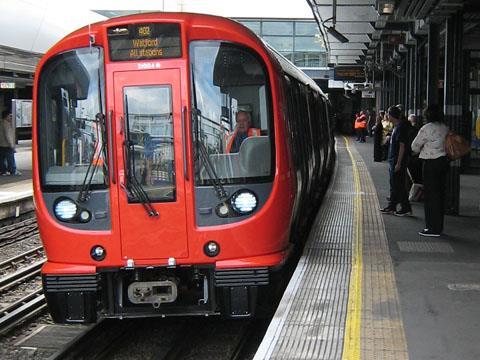 UK: London Underground is to take over responsibility for the Croxley Rail Link project, under an agreement with the Department for Transport and Hertfordshire County Council which was formally announced on March 27.
The project involves the diversion of the Metropolitan Line from its current Watford terminus to serve Watford High Street and Watford Junction stations, as well as two new stations at Cassiobridge and Watford Vicarage Road. Most of the route would follow the alignment of a closed branch line. Construction is planned to start this year for opening in 2019. The existing Metropolitan Line station would then close.
LU insisted that a funding package must be agreed before it would take over responsibility. A spokesperson told Railway Gazette International that LU's own studies concluded that the £118m cost predicted when the project was granted legal powers in July 2013 was a significant 'underestimate'.
Hertfordshire County Council has now set aside £230m and the government is providing £34m. LU is to contribute £16m, which is 'the approximate cost of the additional train services required', according to David Hughes, LU's Director of Major Programme Sponsorship.
'Until now the Croxley Rail link project has been managed by Hertfordshire County Council, who along with government are providing the bulk of the project funding', said Hughes. 'Late last year, faced with significant project slippage and cost escalation, the government asked us to consider stepping in and taking over responsibility for delivery of the scheme. We were clear that a suitable funding package needed to be in place before we would be prepared to take this on.'
Transport for London has said that its public consultation on a possible southern extension of the Bakerloo Line found 'overwhelming support' for the project, with 96% of the 15 000 respondents supporting the proposal. Construction of the £3bn extension could start by 2025 for completion during the early 2030s.