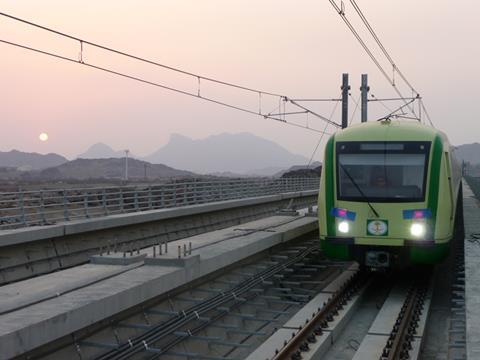 SAUDI ARABIA: A consortium of Isolux Corsan, Kolin İnşaat Turizm Sanayi ve Ticaret and Haif Company has been selected as preferred bidder for civil works for Makkah metro lines B and C. The €2·3bn contract is expected to be signed in the next few months.
The scope covers an 11·9 km section of Line B with three stations and a 13 km section of Line C with six stations including two interchanges. This includes enabling works and the construction of 19·6 km of mined tunnels, 8·7 km of bored tunnels, 4·1 km of cut-and-cover tunnels and 1·2 km of viaducts, in addition to station structures and pedestrian underpasses.
Kuala Lumpur transport agency Prasarana was selected to provide consultancy services during Phase 1 of the Makkah Public Transport Programme, which includes the construction of a four-line driverless metro.