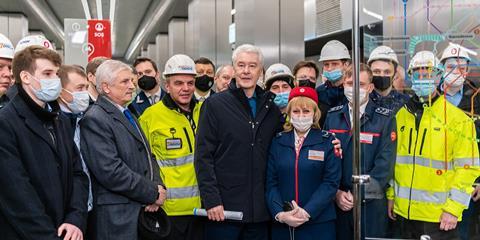 RUSSIA: A further section of Moscow Metro's Bolshaya Koltsevaya 'Big Circle' Line 11 to the west of the city centre was formally opened by the capital's mayor Sergey Sobyanin on April 1.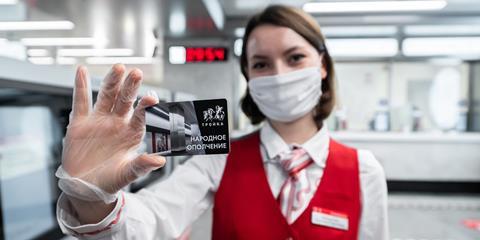 Running for 4·6 km from Mnevniki to a junction with the first section of Line 11 at Khoroshyovskaya, the extension serves one intermediate station at Narodnoe Opolchenie. Trains run through from the Mnevniki to Savelovskaya, sharing tracks east of Khoroshevskaya with the interim Line 11A service to and from Delovoy Tsentr. Each route now operates at 5 min intervals during peak hours, reducing the headway on the shared section from 2 min 45 sec to 2 min 30 sec.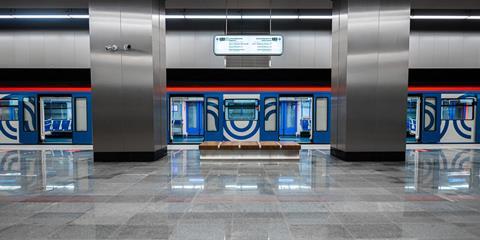 Pointing out that 'there are now 12 stations open along the Bolshaya Koltsevaya line, and 19 more under construction', Sobyanin said the extension would reduce journey times for Muscovites traveling to the city centre by between 30 min and 40 min, thanks to convenient transfers to the Tagansko-Krasnopresnenskaya (7), Zamoskvoretskaya (2) and Serpukhovsko-Timiryazevskaya (9) lines at Khoroshevskaya, Dinamo and Savelovskaya respectively.
The new section is forecast to carry around 42 400 passengers/day, reducing pressure on the Tagansko-Krasnopresnenskaya Line, which is currently the busiest on the network. Moscow Metro anticipates that usage of the Line 7 station at Polezhayevskaya will fall by 26% and at Oktyabrskoye Polye by up to 20%. Deputy Mayor for Transport Maxim Liksutov added that around 5 500 people per day were expected to switch from private cars to the metro, helping to ease congestion on the local roads.
At the opening ceremony, Sobyanin thanked the construction workers for completing the work on schedule, 'despite all the serious difficulties'. Igor Zeliger, President of main contractor Ingeocom, explained that the 'preparatory and initial stages of work on the Narodnoe Opolchenie station took quite a long time', because of ground water and the proximity of the Moskva River. Located 28 m below ground, this station has been built as an interchange to the future Rublevo-Arkhangelskaya line. Mnevniki station is 27 m below ground.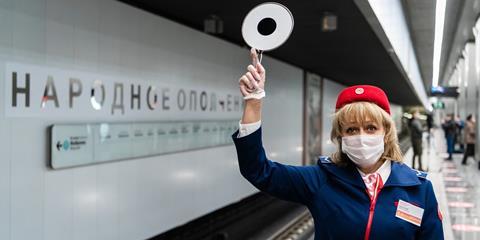 Now expected to be completed in 2022, the Bolshaya Koltsevaya Line will be 70 km long, with 31 stations, overtaking Beijing Metro's 57 km Second Circle Line to become the longest orbital route. According to Moscow Metro, tunnel boring is around 95% complete on what it describes as the world's largest metro construction project outside China. Ridership on the western section is predicted to double to more than 90 000 passengers/day once the ring has been completed.