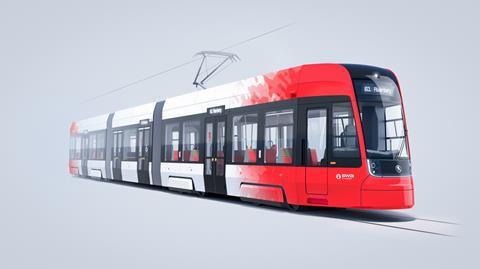 GERMANY: Škoda Transportation has won a contract to supply up to 38 ForCity Smart trams to Bonn. The framework contract announced on December 16 could be worth up to KC4bn if all options are exercised.
The base order includes deliveries of 26 trams from 2022 and the exclusive supply of spare parts for 25 years.
The three-section low-floor trams will be 30 m long with capacity for 180 passengers. The bidirectional vehicles will have two multi-function spaces on board.