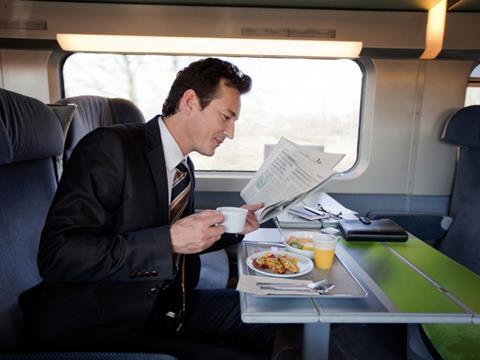 FRANCE: Newrest announced on February 22 that its subsidiary Facilit'Rail had been awarded a contract by SNCF to provide logistics for on-train catering on TGV, iDTGV and Intercités services, as well as the Alleo high speed joint venture with DB. Running for 'just over' four years, according Newrest, the contract has a turnover of €120m.
From March 1 Facilit'Rail will be responsible for the production and delivery of catering supplies for services departing from Paris Austerlitz, Est, Lyon and Montparnasse, as well as Part-Dieu and Perrache stations in Lyon. The contract also covers supply depots at Lille, Nice, Marseille, Bordeaux, Toulouse, Brive-la-Gaillarde, Clermont-Ferrand, Strasbourg, Limoges, Perpignan, Béziers and Hendaye.
Newest Co-President and founder Olivier Sadran said that the company was 'proud' to be working with SNCF to deliver competitive onboard catering. 'We intend through this contract to provide a quality service that will meet passengers' needs', he added.