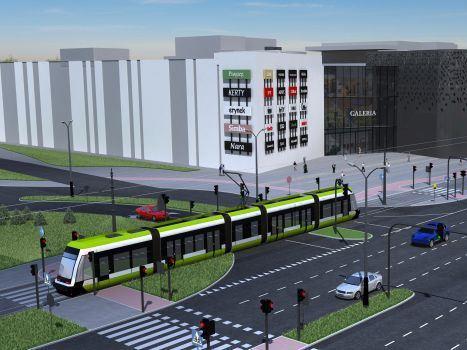 POLAND: Skanska signed a 150m złoty contract with the city of Olsztyn on August 19 for the construction of 6 km of tram route by September 2015.
Construction of the standard gauge network officially began in September 2012, but in 2013 the city terminated FCC Construcción's contract, citing a lack of progress.
The scope of works includes a double-track section from Osiedle Jaroty to ul Obiegowa and a single-track branch along ul Tuwima to the University of Warmia & Mazury, including a passing loop. A rectifier substation for the 600 V DC traction supply is also to be built.
The city has selected Torpol as the contractor for the remaining 5 km section. The 61m złoty contract covers construction of tracks north from ul Obiegowa to the railway station. Completion is due 400 days from contract signature.
The project is 85% financed by EU funds. Solaris Bus & Coach is to supply 15 low-floor trams under a €30m contract signed in 2012.