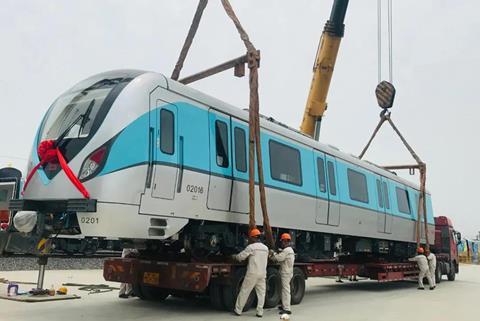 CHINA: The second metro line in Changzhou was opened for revenue service on June 28, running for 19·8 km from Qingfeng Park to Wuyilu via an interchange station Line 1 at Cultural Palace station.
Construction of Line 2 began in February 2017, and the trainsets have been supplied by CRRC Nanjing Puzhen.
Extensions are planned at both ends of Line 2. The 8·6 km western extension from Qingfeng Park to Hexi would add seven stations, while the 5 km running east from Wuyilu to Qishuyan railway station would have four.
The city's long term plan is to develop a seven line network totalling 292 km.