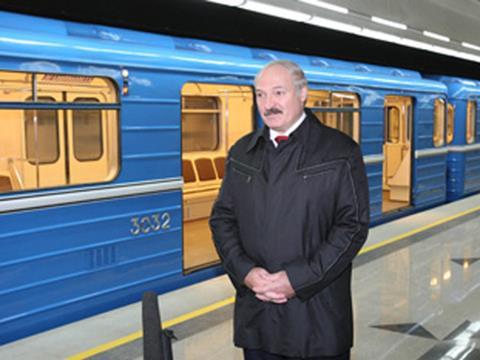 BELARUS: President Alexander Lukashenko officially opened a 5·14 km extension of Minsk metro's Moskovskaya Line on November 6. The extension southwest from Institut Kultury adds three stations at Grushevka, Michalowo and Petrovschina.
Passenger services began the following day, with local surface transport revised to feed the metro. The extension is expected to increase overall metro ridership by 6%. A further extension from Petrovshchina to Malinovka is planned for construction next year.
At the opening ceremony, President Lukashenko said municipal metro construction company Minskmetrostroy should also seek to undertake projects in other countries to preserve the skills it has built up.
Following last year's launch of an upgraded suburban rail service in Minsk using Stadler Flirt EMUs, a similar service from Minsk to Kolyadichi and Rudensk is to be launched next year. A third route, from Minsk to Smolevichi, is planned to start at the end of 2015.