GERMANY: Bochum-Gelsenkirchener Straßenbahnen has opened a new tram route from Landengreer Markt south to Papenholz. The 2·1 km metre-gauge line with two intermediate stops was opened on November 1, without the traditional opening ceremony and festivities due to the Covid-19 pandemic.
The opening completes Bogestra's project to improve tram services to the southeast of Bochum. The first phase had opened on October 7 2017, with commissioning of a 2·6 km line along Unterstraße to Langendreer S-Bahn station.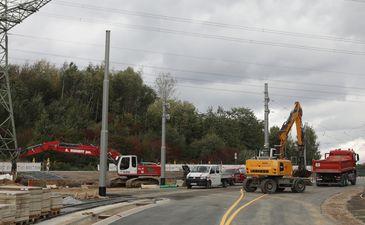 The original mostly single-track route 310 from Unterstraße to Papanholz via Baroper Straße and Am Honnengraben was closed on December 14 2019 to allow the completion of new connections at Papanholz. The replacement double-track alignment runs from Langendreer Markt via Bochumer Straße.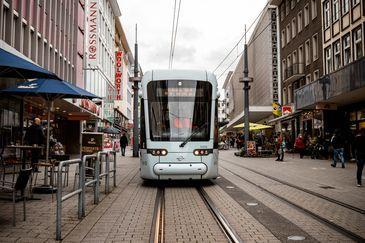 With the completion of the second phase, route 310 has been reinstated to link Bochum and Witten via Langendreer, whilst a new route 309 runs from Witten to Langendreer S-Bahn station. All services on route 310 are now operated with Variobahn low-floor cars.