CHINA: The 35·3 km second section of Guangzhou metro Line 21 was opened for revenue service on December 20, taking the total length of the city's metro network to 513 km.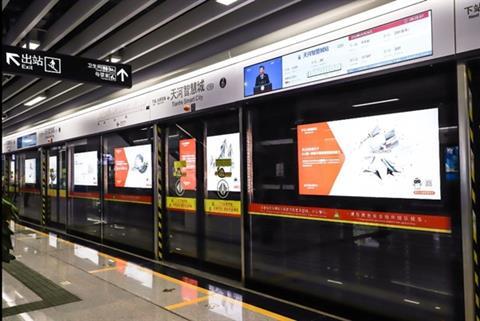 The first section of Line 21 serving nine stations in the northeast of the city had opened in 2018, running for 26·2 km from the outer terminus at Zengcheng Guangchang to an interchange with Line 14 at Zhenlong Xi. The route has now been extended to Yuancun station in the Tianhe district east of the city centre, taking its total length to 61·5 km with 21 stations.
Interchange with Line 5 is provided at Yuancun, while the new section also provides connections with Line 4 at Huangcun and Line 6 at Suyuan.
Given the length of the extended line, and its experience with operating 'express mode' trains on Line 14, Guangzhou Metro has also introduced limited-stop services on Line 21. These call at only nine stations, offering an end-to-end journey time of 53 min, compared with 67 min for the regular trains. Using a fleet of 22 trainsets, the line has a basic service of eight stopping and two fast trains each hour. More than 234 000 passenger journeys were recorded on Line 1 during the first day of service, with the operator reporting total ridership for the day of 10·44 million passengers, a 3·8% increase on the previous Friday.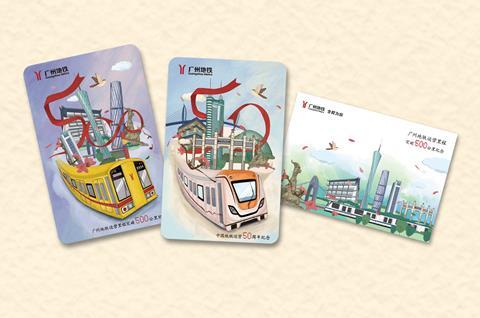 Guangzhou Metro celebrated breaking the 500 km barrier by issuing commemoratively-decorated stored value smart cards. The pack also commemorated the 50th anniversary of metros in China, since the inauguration of Beijing's first line in 1969.