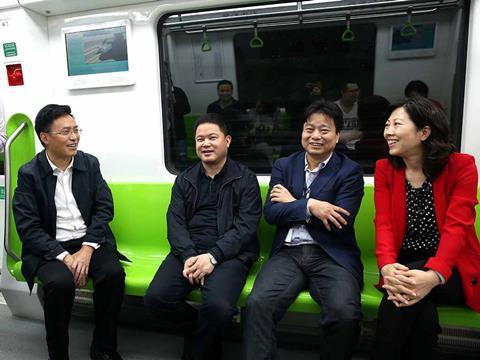 CHINA: An extension of Guiyang's only metro line opened on December 1. The 20·2 km extension from Guiyangbei Railway Station to Xiaomeng Industrial Park serves 14 stations.
The extension brigs the total length of Line 1 to 33·1 km. The initial section opened in December 2017, and a 2 km northwestern extension is also planned. The 8 min headways are to be shortened to 2 min in the future.
A second line has been under construction since October 2014. Line 2 is due to open in 2019 and will serve 21 stations on a 26·8 km route.
Long-term plans envisage a nine-line network in Guiyang with a total length of 467 km, serving 258 stations.
The National Development & Reform Commission approved Phase III of the Chongqing metro on November 28. This covers three projects: a 32·6 km extension of Line 4 with 14 stations, a 9 km northern extension of Line 5 with seven stations and the 29 km Line 5A with 19 stations.