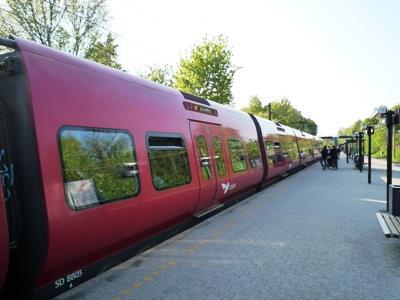 DENMARK: Siemens confirmed on August 5 that it had been awarded a contract by national infrastructure manager Banedanmark for complete renewal of the signalling for the København S-bane commuter rail network, together with maintenance for 25 years. The company said the €252m deal was 'the biggest rail automation order that Siemens has ever received'.
Siemens had been named in June as preferred bidder for the project, which covers seven S-bane routes totalling 170 route-km of double track and a fleet of 135 trainsets. The contract covers the supply and installation of Trainguard MT communications-based train control, Sicas electronic interlockings and point machines, together with the construction of a new operations control centre. The work is to be undertaken in six phases, with the first section to go into operation by the end of 2014 and the last in 2018.
Resignalling of the S-bane network is part of a national programme to resignal the entire Danish rail network by 2020, at an estimated cost of €3·2bn. 'The Folketing has given itself the mission of doubling the capability of domestic rail services by 2030', said Banedanmark CEO Jesper Hansen. 'The resignalling of København's S-bane is one of the milestones in this mission.'
The commuter network will initially be equipped initially for Semi-Automated Train Operation, with no lineside signals and drivers on all trains. Moving block will optimise line capacity and allow headways in the central area to be shortened from 120 to 90 sec. The contract includes an option for conversion to Unattended Train Operation at a later date, under which the S-bane would be able to run in fully-automatic driverless mode.
On August 8 Strukton confirmed that the 50:50 joint venture between Strukton Rail and Aarsleff Rail had been awarded a subcontract by Siemens to undertake installation work on the first phase of the S-bane resignalling, installing cables and lineside equipment. The two companies are currently working on major renewal of Banedanmark's 64 km single-track coastal route between Bramming and Tønder.