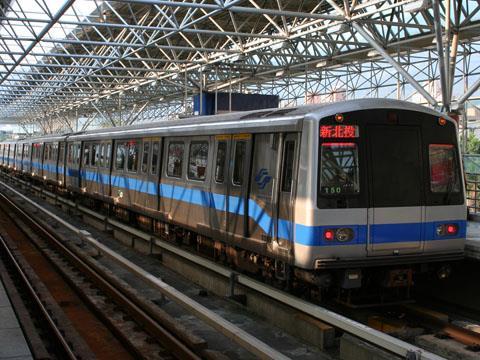 TAIWAN: A 16·7 km automated metro is to be built in Taichung under a turnkey contract valued at ¥29·5bn, which was confirmed by the Taichung city government on March 9.
Under consideration since 1990 and approved in 2004, the Green Line is the first of three routes for the proposed Taichung Mass Rapid Transit System. Running from Jiushe to Xinwuri, where it will connect with the Taipei - Kaohsiung high speed line, it will have 18 stations. Civil engineering work began in October 2009, when completion was envisaged by 2015-18.
Under the terms of the turnkey contract, the line is to be completed and fitted out by a consortium led by Kawasaki Heavy Industries, which will act as the project manager as well as supplying 36 two-car trainsets. Local supplier CTCI Corp will be providing electrical systems, whilst the signalling and train control equipment will come from Alstom. The consortium is scheduled to hand over the line to the Taichung Department of Rapid Transit Systems by October 2017.
Two additional metro lines are envisaged for the longer term, designated Red and Yellow. Some construction work is reported to have started on the 21·2 km Red Line running north-south through the city, although the 15 km Blue Line is now envisaged as Bus Rapid Transit. Further lines are under consideration, including a 10·2 km extension of the Green Line beyond Xinwuri.