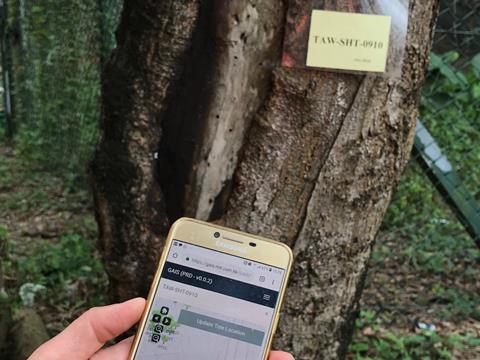 CHINA: Hong Kong's MTR Corp has assigned electronic ID cards to around 33 000 trees growing along open air sections of its routes, as part of plan to reduce the impact of fallen trees during the typhoon season.
Maintenance staff can use NFC mobile devices to retrieve and update information on a tree's height, health and distance from the track, and the data can be analysed to inform and adjust the operator's tree management strategy.
MTR Corp has also worked with meteorologists from City University of Hong Kong to analyse and model historical data on typhoons.
'We aim to develop a risk map for trees along railway lines depending on the paths of severe typhoons and their wind direction', said Head of Infrastructure Works Rick Wong. 'This would allow the tree management team to strengthen tree management at strategic locations for more effective recovery after severe typhoons.'