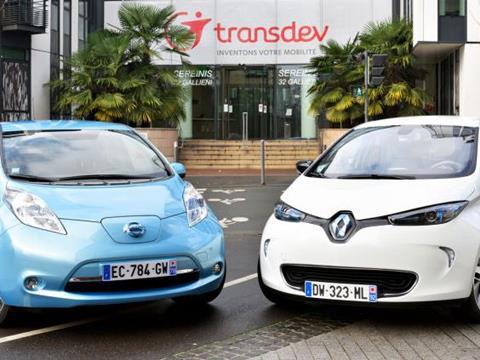 INTERNATIONAL: Transdev and the Renault-Nissan Alliance signed a research agreement on February 27 to jointly develop a mobility services system for self-driving road vehicles.
The transport operator and vehicle manufacturer will explore the development of 'mobility services' using fleets of electric driverless road vehicles for traditional public transport and on-demand services. They intend to develop software that would allow passengers to book rides and transport operators to monitor and operate self-driving car fleets.
Field tests will initially be carried out in the Saclay district of Paris using Renault Zoe cars and Transdev's on-demand dispatch, supervision and routing software.
'As the mobility services landscape keeps evolving, we have a great opportunity to offer innovative, connected mobility solutions for the evolving needs of our customers, fully aligned with our vision of a zero-emission, zero-fatalities society', said Ogi Redzic, Renault-Nissan Alliance Senior Vice-President of Connected Vehicles & Mobility Services.
'The future of mobility will be PACE — personalised, autonomous, connected and electric,' added Transdev's Chief Performance Officer Yann Leriche. The Renault-Nissan Alliance had previously formed a partnership with Japanese internet company DeNA to develop driverless vehicles for commercial services in Japan.